Location
The accessibility according to traffic is excellent, you can come by the car, as well as use the public local traffic. Also on foot you don't have to go of the NDR Radio in the Rothenbaumchaussee more than 2 km.
Using the Map24 here you can see the exact location and plan your route: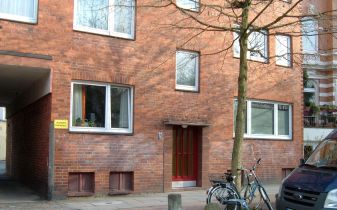 A parking bay mostly exists on the court area, please you clarify before by telephone.
If you prefer to use public local traffic, click on the following:
From NDR coming you simply go along Oberstrasse, this goes about to the Schlankreye and the Moorkamp, there you see righthand the subway station Christuskirche and now you have almost reached the destination "Grindelstudio Hamburg".